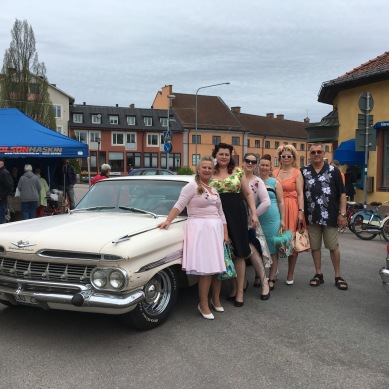 Welcome to Rock n Roll Stuff
Unfortunately, the webshop is only in Swedish, but you can use google translate.

In the webshop you will find a wide range of rockabilly clothes and vintage for the whole family!

When visiting the store there is the same nice range of clothes, but more fun gadgets in the retro spirit from the 40-60´s, see here
Please visit my Facebook page:
"Rock n Roll Stuff"
to enjoy great news in the webbshop
Fabrics from Alexander Henry, Robert Kaufman, VIP, m.m
Many different fabrics with different motifs and colors, go in and look and see what you like.

Flake vinyl in beautiful colors
Ribbed vinyl in four colors


OBS!
When ordering fabrics, a request for a balance is first provided by mail, when the goods are taken on sale in markets.
Tin Signs, Elvis, betty Boop, Marilyn, Cars and more
In markets, most clothes and fabrics and small items are for sale. In the store there is a wider range of clothes and fun retro gadgets. Also a little selection of dalahorses items and beautiful woolisar, scented candles,soaps and much more
Order can be retrieved from the webshop at the store

Contact me for pick up order:
info.rocknrollstuff@gmail.com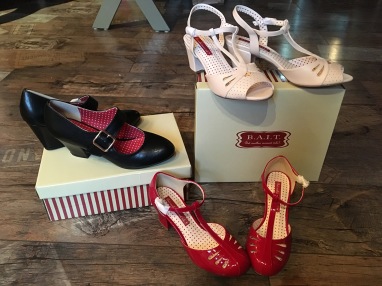 Clothes for young and old
Book your own time in the shop
Gather up a bunch and I´ll open the store just for you.
Try clothes and shop in a beautiful retro spirit
For more info or bookning
Call or Email: info.rocknrollstuff@gmail.com
On request,Coffee can be arranged. Notify at time of booking